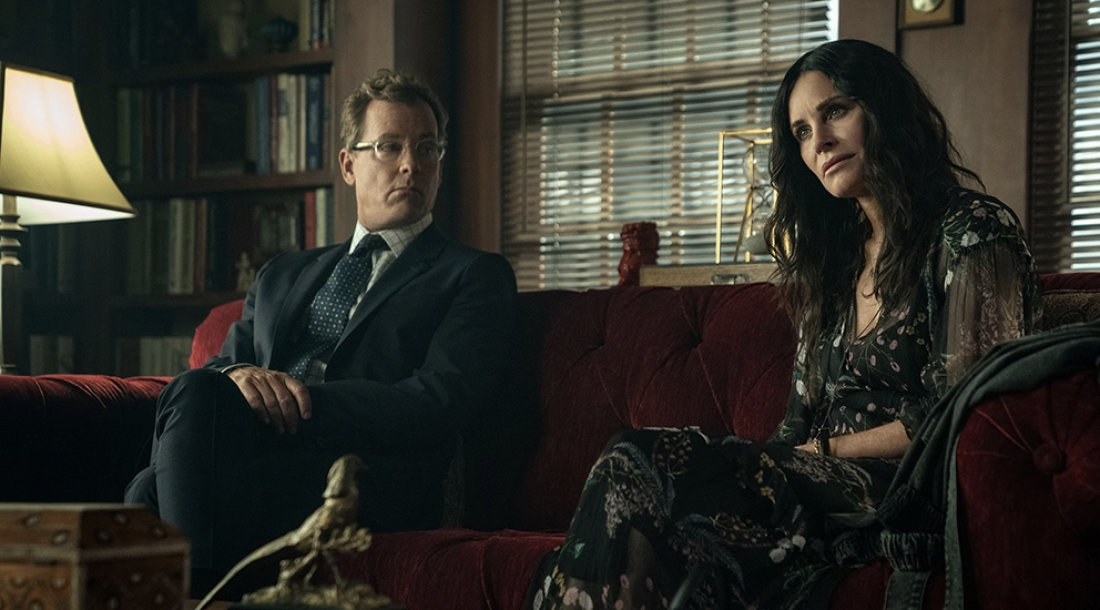 Starz Premieres Brand New Look at Shining Vale
Starz has debuted a brand new look at their newest horror-comedy series, Shining Vale. The show, set to premiere on March 6, 2022, is scored by SMA composer Tim Phillips.
Shining Vale revolves around a dysfunctional, big city family moving to a small town where they take up residence in a cursed house. It stars Courtney Cox, Greg Kinnear & Gus Birney.
You can watch the brand new trailer for the show on YouTube: https://bit.ly/3fyRyVH. Stream Shining Vale on March 6, 2022 exclusively on Starz.
Photo credit: Variety