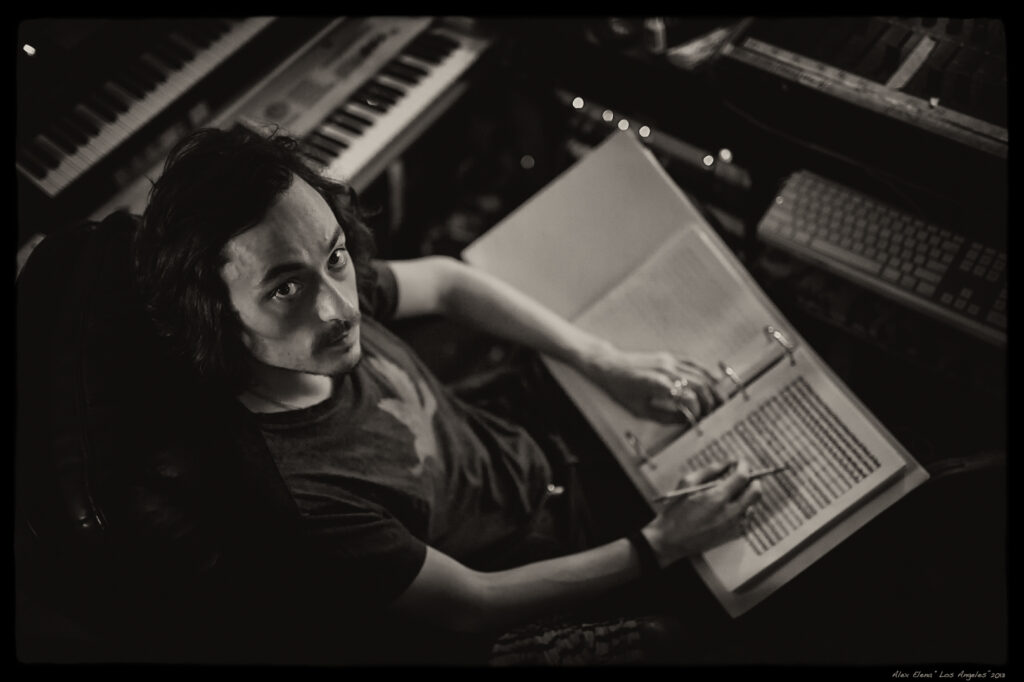 Multi award-winning composer Tim Phillips has scored many television and film projects, most recently the smash hit BAD SISTERS for AppleTV+ with PJ Harvey. Tim and PJ's cover of Leonard Cohen's Who By Fire was created as the show's theme tune and released on Hollywood Records. Season 2 is in production.
Most recently Tim scored South African-set thriller DEVIL'S PEAK, for BBC Worldwide/Lookout Point, soon to be released. Other projects in 2022/23 included major period drama BECOMING ELIZABETH for STARZ and acclaimed comedy/horror series SHINING VALE, starring Courteney Cox, Greg Kinnear and Mira Sorvino. The latter is produced by Warner Brothers Television for STARZ and has just completed production on its second season. Both series soundtracks were released on Lakeshore Records and Watertower Records respectively.
Tim composed the score for Channel 4 in the UK's multi award-winning hit teen drama series ACKLEY BRIDGE for 5 seasons. He also scored the popular BBC film ROALD DAHL'S ESIO TROT starring Dustin Hoffman and Judi Dench, as well as nine series of the original SHAMELESS series that aired on Channel 4 in the UK, railroad drama JERICHO on ITV and Agatha Christie sleuthing drama PARTNERS IN CRIME and THE INNOCENCE PROJECT for the BBC. He created score for ENTOURAGE on HBO.
Tim also sang the cult hit Song for Ten on the BBC's DOCTOR WHO and has been a featured performer at international forums from the Royal Albert Hall to Brooklyn Academy of Music to the Sydney Theatre Company to the main stage at the Isle of Wight Festival. In 2013 Tim composed and conducted the orchestral score to the acclaimed hit DRAGON for Vox Motus/The National Theatre of Scotland and Tianjin People's Art Theatre of China. He is currently working on a new album entitled NORMAN'S BRAIN AND THE STARS.
In 2016 Tim co-created the musical THE GRINNING MAN, which began life at the Bristol Old Vic and then became a hit in London's West End, to widespread critical acclaim and a full run of standing ovations ("crowned by an extraordinary score" – Whatsonstage). The show is now being licensed globally by Concord Theatricals. Tim is now developing another new musical CANDLEWOOD LAKE under commission to producers in New York and Chicago. He is also Co-Artistic Director of Filter Theatre, one of Britain's's most innovative and critically acclaimed theatre companies. Filter shows have toured extensively worldwide.
Tim is active in the environmental movement and formerly sat on the Executive Committee of the Sierra Club Los Angeles (Central Group). He is a graduate of The Guildhall School of Music and Drama in London.
Tim grew up in British Columbia, then spent over 15 years in London, UK before moving back to the West Coast. He divides his time between Vancouver, London, and Los Angeles.