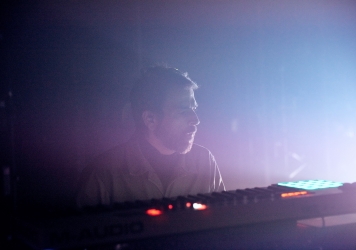 Invariably pushing music to places beyond the norm, veering flawlessly in and out of contrasting musical genres, Keefus Ciancia has worked as a composer, producer, artist and musician with a wide range of artists and standout productions.
Keefus Ciancia has produced music for artists including Kimbra, Nikka Costa, Benji Hughes, Me'Shell Ndegéocello, Cassandra Wilson, Everlast, A Fine Frenzy, Etienne Daho and with Jeff Bridges for his unique concept album, Sleeping Tapes of which he also composed and performed in the wild and abstract Mini-Series, Dreaming With Jeff.
In addition to scoring True Detective (HMB Max), Killing Eve (BBC/AMC) and Made For Love (HBO Max), Keefus is wrapping up Darren Aronofsky's new documentary series, Limitless (NatGeo/Disney) and looking forward to releasing the 2nd installment of The Invisible Light, which includes Keefus Ciancia, T Bone Burnett and Jay Bellerose.