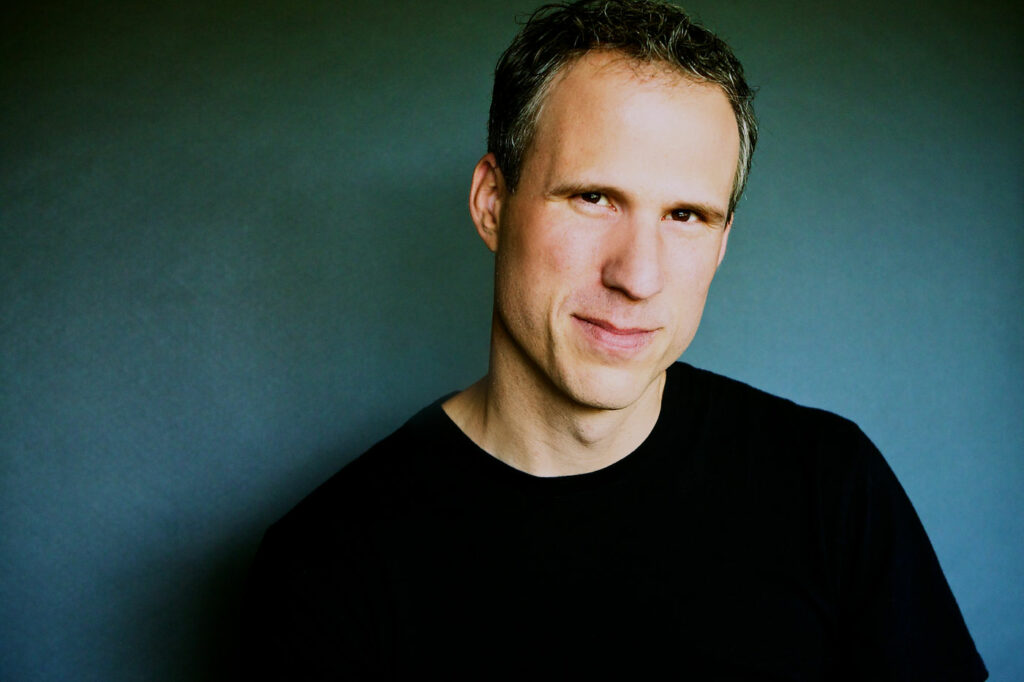 JOHN KAEFER is a composer for the screen and concert stage. A trusted collaborator, he is known for his distinctive musical voice and nuanced, imaginative scores.
Newly-scored feature films include A SCORE TO SETTLE starring Nicolas Cage/Benjamin Bratt and ONLY starring Leslie Odom Jr./Freida Pinto. Of the score for ONLY, Film Music Magazine wrote "in a world increasingly in need of tenderness as it deals with growing madness, the elegiac quality of ONLY strikes a powerfully tragic, yet entrancingly melodic chord." Other scores include MEATS (2020 Sundance), HOW TO BE ALONE (2019 SXSW), and PARTY BOAT starring comedian Jay Mohr (Sony Pictures), as well as the feature documentaries THE DIVINE PLAN, SILENCE PATTON, A POLITE BRIBE, and the 3-part DANCE SCHOOL: JUILLIARD (PBS).
Active in television, John recently teamed with composer Cliff Martinez on THE WILDS, a hit series for Amazon (co-produced with ABC/Disney). He also scored the Emmy Award winning docuseries COULD YOU SURVIVE THE MOVIES (Ample/YouTube Originals). Other recent projects include SPIRIT & SOUL (Nat Geo doc), the drama series SEQUESTERED (Sony Pictures Television/Crackle), as well as the Main Theme and Thematic Music packages for ABC's flagship programs GOOD MORNING AMERICA and 20/20, and the ABC primetime hit show WOULD YOU FALL FOR THAT. Additionally, John scored the new fiction podcast series DARK WOODS (Wolf Entertainment), starring Corey Stoll, Monica Raymund, and Reid Scott.
Venturing into interactive media, John scored the live-action series QUANTUM BREAK (Microsoft Studios/Remedy), developed exclusively for Xbox One. Hailed as a "masterpiece" by Gaming Trend, the revolutionary game blurs the line between episodic television and cinematic gameplay, integrating the two into one seamless, uniquely immersive experience.
An accomplished composer for the concert stage, John's work is programmed worldwide by leading musicians and ensembles, including major premieres at Carnegie Hall and Lincoln Center in New York, Wigmore Hall in London, and La Schola Cantorum in Paris. Recently he conducted the Hollywood Chamber Orchestra in the world premiere of his STATES OF MOTION, a three movement concerto for piano and string orchestra, featuring pianist Molly Morkoski. John has received awards from the American Academy of Arts and Letters, BMI, ASCAP, and the Barlow Endowment, among others. He serves on the Board Of Advisors for Composers Now and is Director of the BMI Foundation Pete Carpenter Fellowship.
John holds a Doctor Of Musical Arts degree from The Juilliard School. He also earned degrees in music composition from Yale University (MM) and the Eastman School of Music (BM). He is currently on the Screen Scoring faculty at New York University.
When not writing music, John enjoys running (NYC Marathon PR: 3:34), skateboarding, and spending time with his wife and two boys. He also loves playing with synthesizers, especially his Moog Voyager and extensive modular setup.