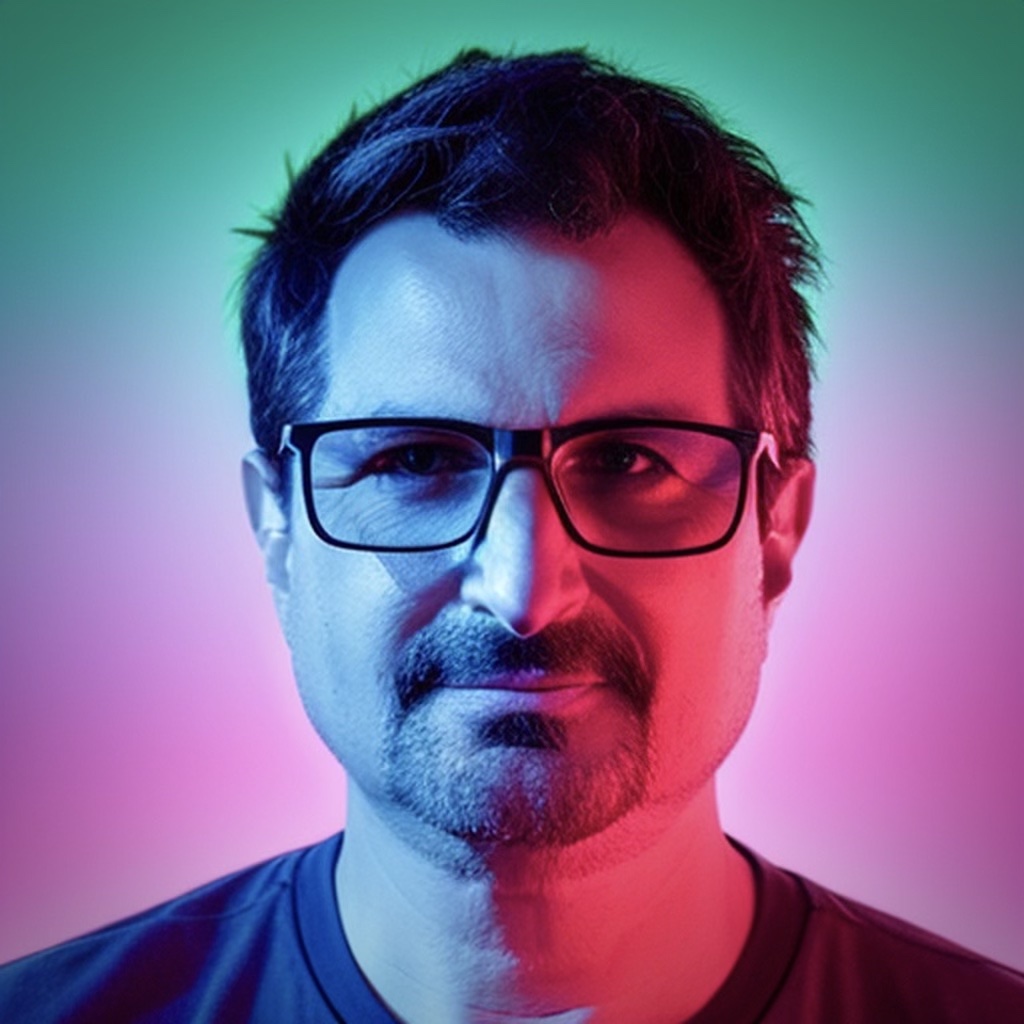 Jeff Rona is a prolific composer and recording artist whose work spans film, television, video games, and several solo albums. From Los Angeles, he's acclaimed for scores and solo work that move fluidly between electronics, ambient landscapes, and meticulous orchestral writing with a recognizable style and a strong sense of emotion and storytelling.
Rona studied art, photography and music in school, but left to make music his life focus. His first feature score was for legendary director Ridley Scott's film White Squall. That was followed by a number of successful collaborations with composers Hans Zimmer, Mark Isham and Cliff Martinez on scores for Traffic, Gladiator, Mission Impossible 2, Black Hawk Down, Romeo Must Die, Toys, The Fan, The Thin Red Line, Younger and Younger, The Net, and many other collaborations.
"Each project I do is this unique opportunity to collaborate with other creative people, finding a sound that makes everything more vivid—helping fulfill their vision."
His feature film work include scores or additional music for The Mothman Prophesies, Assassins, Schizopolis, The In Crowd, A Thousand Roads, Urban Legends 3, The Quiet, Bobby, Meet Bill, Whisper, Henry Poole is Here, The Chosen One, Phantom, Beasts of No Nation, Orphans of El Dorado (Brazil), Veeram (India), Zebra Rider (China), and many others.
His prestigious television work includes Barry Levinson's groundbreaking series Homicide: Life On The Street, and continued with High Incident (Steven Spielberg), Chicago Hope (David E Kelly), Profiler, Stephen King's The Dead Zone, Claws, Persons Unknown, Traffic (mini-series), Brotherhood (Showtime), Fear Itself, Dominion, Powers, and numerous other series, limited series, and TV movies.
"With everything I do, it's always about emotion."
As a committed and passionate protector of animal rights and global ecology, Jeff has given time to score several landmark documentary films, most notably collaborating with Canadian filmmaker and activist Rob Stewart, whose film Sharkwater lead to the near global ban on shark finning. Other docs include Revolution, Sharkwater Extinction, A New Fire, Generation Iron (1 and 2), American Renegade, Fishing Pono, Sea of Life, and others.
Jeff has written music for number AAA video games including the epic God of War 3 (PlayStation), Far Cry 4 (Ubisoft), The Walking Dead: The Last Mile (Sky Bound), Resident Evil 2 (Capcom), Devil May Cry 5 (Capcom), Exoprimal (Capcom), Rogue Company (Hi Rez), Marvel vs Capcom Infinite (CapCom), Du Lac and Fey (Salix Games), Transformers (Activision), Honor of Kings (Tencent), Quantaar VR (Pumpkin), Bright Memory Infinite (FYQD Studio), Ninjala (Gung Ho), and dozens more.
His solo albums include PROJECTOR, PROJECTOR REMIXED, VAPOR, and LUME, on Alpha Pup Records. "The acclaimed composer transports listeners to a place between dreams and reality on this ethereal electronic record" said PopMatters. Previously he co-wrote, produced, recorded and performed with acclaimed ambient music Jon Hassell, working with legendary producer Brian Eno. He toured with Lisa Gerrard (solo) and the seminal band Dead Can Dance, orchestrating and conducting the orchestra and creating additional original music for the performances. He composed music for the Beijing Olympic Games, and toured a live symphonic performance throughout Asia. He collaborated on two albums of music and spoken word with renowned poet David Whyte. He's performed and recorded with global fusion band Nyaz and Azam Ali.
He's won the Hollywood Music in Media Award, three ASCAP Awards, several global film festival awards, and a GANG Award. His music is often a go-to in temp scores for projects he sometimes doesn't get to score, which he considers an odd compliment.