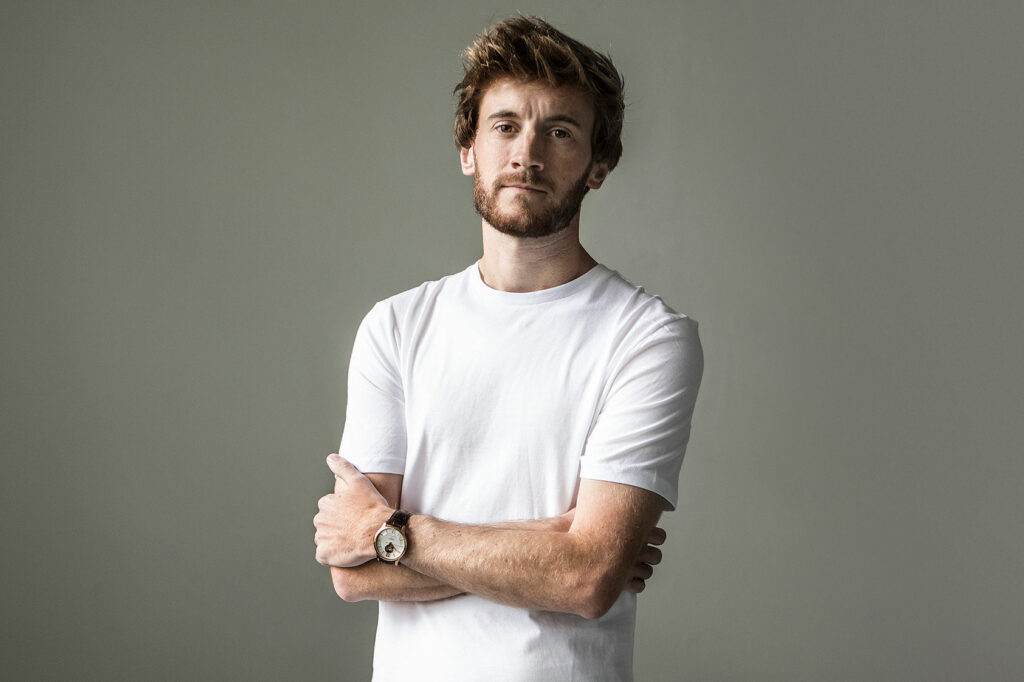 Ian Arber's rapid rise in the film and television industry is underpinned by his bold and multi-faceted approach to musical world-building – writing memorable music set in a fusion of traditional, electronic and experimental instrumentation.
Arber scored the BBC's most viewed new drama of 2019, The Capture, with Blur's Dave Rowntree. The score featured manipulated organic textures with experimental analogue synths, and memorable themes to depict the world of duplicity and intrigue. Starring Holliday Grainger, Paapa Eissiedu and Ron Pearlman, season 2 aired Peacock in the USA and BBC1 in the UK in 2022, becoming the most watched BBC drama series of the year.
Recent works include scoring Disney+ documentary series Ed Sheeran: The Sum of it All, Netflix's DNA-matching viral hit The One, season 3 of Disney+ and MGM+ original War of The Worlds, psychological thriller feature The Stranger in Our Bed and BBC Studios detective drama The Chelsea Detective, which was recorded with the London Metropolitan Orchestra at British Grove Studios in London.
Arber is inspired by collaboration, working closely with filmmakers to create a truly original concept and musical language for each project. A classically-trained cellist and pianist, and collector of exotic instruments, Arber often incorporates these in his score in unconventional ways, blurring the lines between traditional and modern experimental techniques. He relishes the opportunity to create a powerful and productive working relationship with filmmakers, maximising the collaboration to produce distinctive work.
He has collaborated with analogue synth specialist and Blur drummer Dave Rowntree on the BAFTA-winning documentary Bros: After The Screaming Stops, Imogen Heap on the vocal elements for Netflix's The One, and rap legend Nas on the title theme for I Am Bolt.
Arber broke out into the British film and television industry with his distinctive scores for BBC comedy drama Quacks, starring Rory Kinnear and Rupert Everett, feature-film My Name is Lenny starring John Hurt, followed by award-winning documentaries I Am Bolt, Hitsville: The Making of Motown, the Oscar-qualifying Sisters of the Wilderness and the Grierson Award-winning Show Me The Picture: The Story of Jim Marshall.
Ian Arber is currently based in Los Angeles.