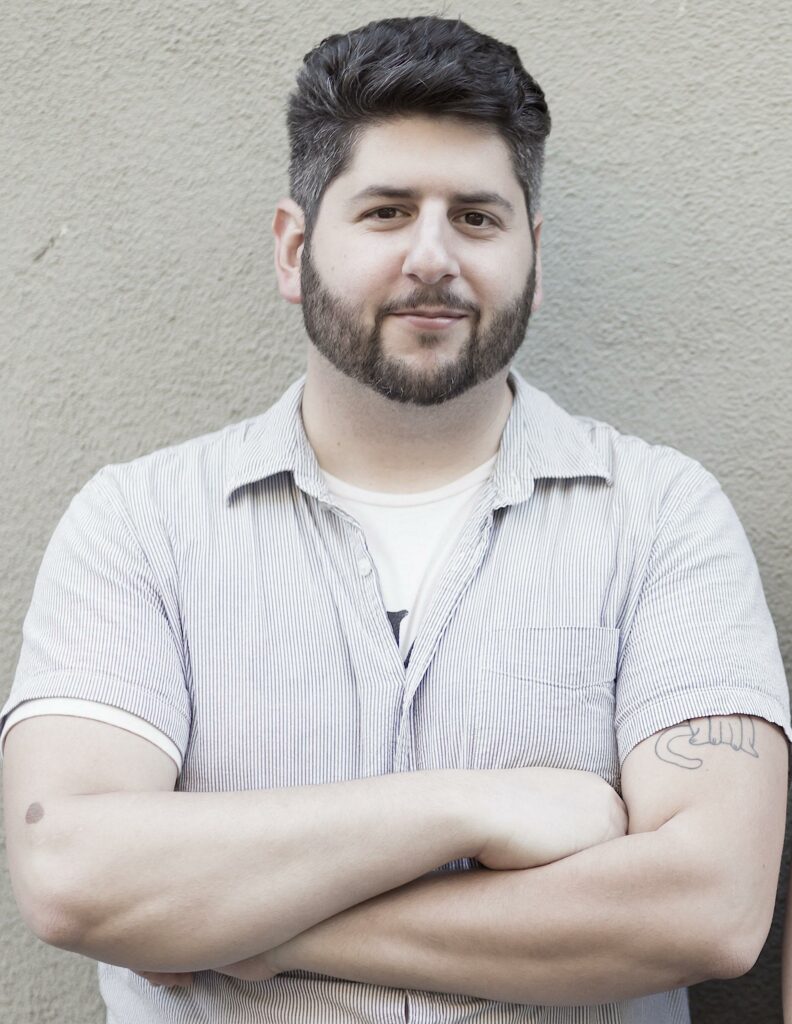 FRANK CIAMPI, [CHAM-PEE] composer, music producer & music consultant, has crafted and designed score & songs for TV's biggest and most musically diverse shows. Ciampi, is currently scoring the FOX animated series HOUSEBROKEN starring Lisa Kudrow, ABC's hit family Comedy HOME ECONOMICS starring Topher Grace (currently on its 3rd season) and ADULT SWIM's upcoming 2023 animated series ROYAL CRACKERS. He is also a MUSIC CONSULTANT for ABC/HULU's UNPRISONED, staring Kerry Washington & worked closely with Jimmy Jam in helping them craft their Grammy-winning sound into score.

As EXECUTIVE MUSIC PRODUCER for APPLE TV's hit animated musical CENTRAL PARK, Ciampi produced the score as well as fully arranged, performed and mixed over 125 songs. Frank has had the honor and privilege of working with DANNY ELFMAN, WYCLEF JEAN, SARA BAREILLES, MICHAEL BUBLÉ, AIMEE MANN, ROBERT LOPERZ AND KRISTEN ANDERSON, REGINA SPEKTOR, RUFUS WAINWRIGHT, SAMSEL ANDERSON, THEY MIGHT BE GIANTS, CYNDI LAUPER, DARREN CRISS & MEGHAN TRAINOR, helping to guide them through the process from script to final mix.
In addition to producing the songs for CENTRAL PARK and HOUSEBROKEN, Frank also directs the vocal sessions. Some of the performers Ciampi has directed include: LESLIE ODOM JR, JOSH GAD, TITUS BURGESS, KRISTEN BELL, AUDRA MCDONALD, KATHRYN HAHN, DAVEED DIGGS, BOWEN YANG, TOM KENNY, RORY O'MALLEY, EMMY RAVER-LAMPMAN, PATTI LUPONE, STANLEY TUCCI, ANDREW RANNELLS, NORM LEWIS, MICHAEL JAMES SCOTT, KEITH DAVID, CHRISTOPHER JACKSON & BILLY PORTER, to name a few.
Previous credits include, CRAZY EX GIRLFRIEND, BROKE, THE GREAT NORTH, HAPPY TOGETHER, ALL ABOUT THE WASHINGTONS, ALIEN NEWS DESK and LEGENDS OF CHAMBERLAIN HEIGHTS.
Trained in Bass Performance, Frank graduated from Berklee College of Music in 2004. Frank got his chops while working at Q Division Studios in Boston before heading out west. He now lives in Southern California with his wife, Cressida and son, Ozzie. Raised in New York, son of a Jewish mother and Italian father, Frank naturally suffers from anxiety, which he harnesses like a super power.